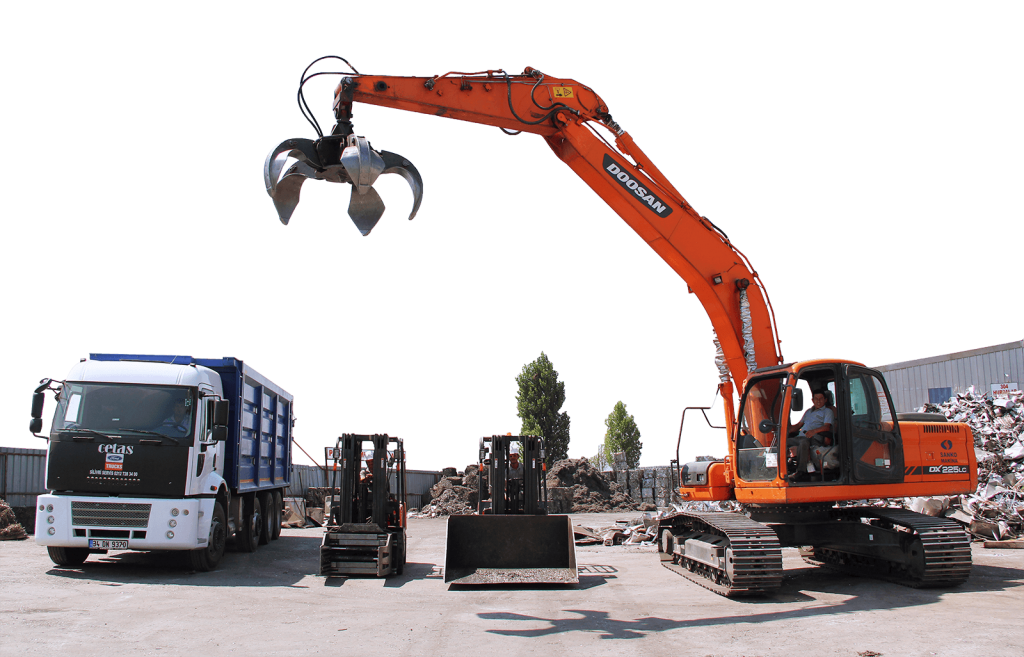 WHO WE ARE?
KURDEL METAL TICARET VE SANAYI A.S. established in 1998, has an important position on stainless steel scrap market today with the help of its +20 years experience and expert staff and along with the principle of integrativeness and honesty. Our company, having adopted continuous improvement and customer satisfaction as a principle and having followed developing technology closely since its establishment, operates an open area of 10.000 square meters and a closed area of 1.000 square meters in Büyükcekmece in its headquarter and have branches in Bayrampasa and Gebze where we continue to the production. Our company provides surplus, scraps, parts, turnings and other stainless steel products wastes remained from the production of the industrial firms manufacturing stainless steel in domestic and exports these materials to abroad. The secondory raw materials are sorted based on to their chemical analysis, quality, shape and physical characteristics with latest technology Thermo Scientific Niton XRF. All scrap metals are closely inspected for Radiactivity with the help of the latest and developed machines. Kurdel Metal follows international metal market and Exchange market closely and exports stainless steel scrap to many European and Far East countries.
OUR VISION
Our vision is to become a global company which reaches the maximum level in service quality in stainless steel recycling, adds value to its customers and staff with the help of innovative and creative solutions and assure their satisfaction, aims to become preferred business and solution partner in the market and contributes to society and national economy.
OUR MISSION
Our mission is to utilize carefully the environmentally hazardous materials in Waste Material Recycling and provide them for the benefit of the society and to protect our natural beauties.
COMPANY POLICY
Our policy is; to carry the modern management into the future by adopting development, high quality, innovative understanding and transparency as a principal and prioritizing the customer satisfaction; and to provide our services under the guidance of honesty, integrity and moral values. In order to provide better product and service for the requirements of local and global customers, to meet the optimum quality on time with the help of minimum cost and best price principle by following developing technology closely and to become a competitive, reliable, innovative and environment-friendly company by perpetuating profitability, development and growth.
+ 20 YearsExperience

We have been proudly recycling & exporting overseas since 1998.

ExpertStaff

As Kurdel, we always aim to provide valuable services with the principle of integrativeness and expertise.

HappyClients

We have adopted continuous improvement and customer satisfaction as a principle since the day one.